Freedom/Liberty
In Japan, both "Freedom" and "Liberty" are expressed as Jiyu.
Freedom/Liberty(自由 – Jiyu)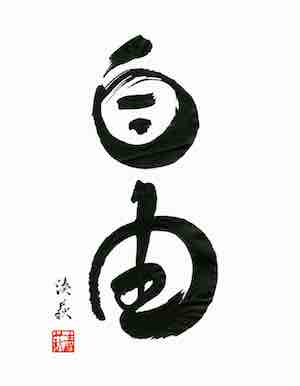 File specifications
File name: jiyu-2930×3770.png
File type: image/png
File size: 4 MB
Dimensions: 2930 by 3770 pixels
Resolution: 300dpi
Color Mode: RGB
Campus size: approx. 9.6 x 13inch

How to sell: Send you an email with a download link after payment.
Download conditions: Within 48 hours, up to 2 times.